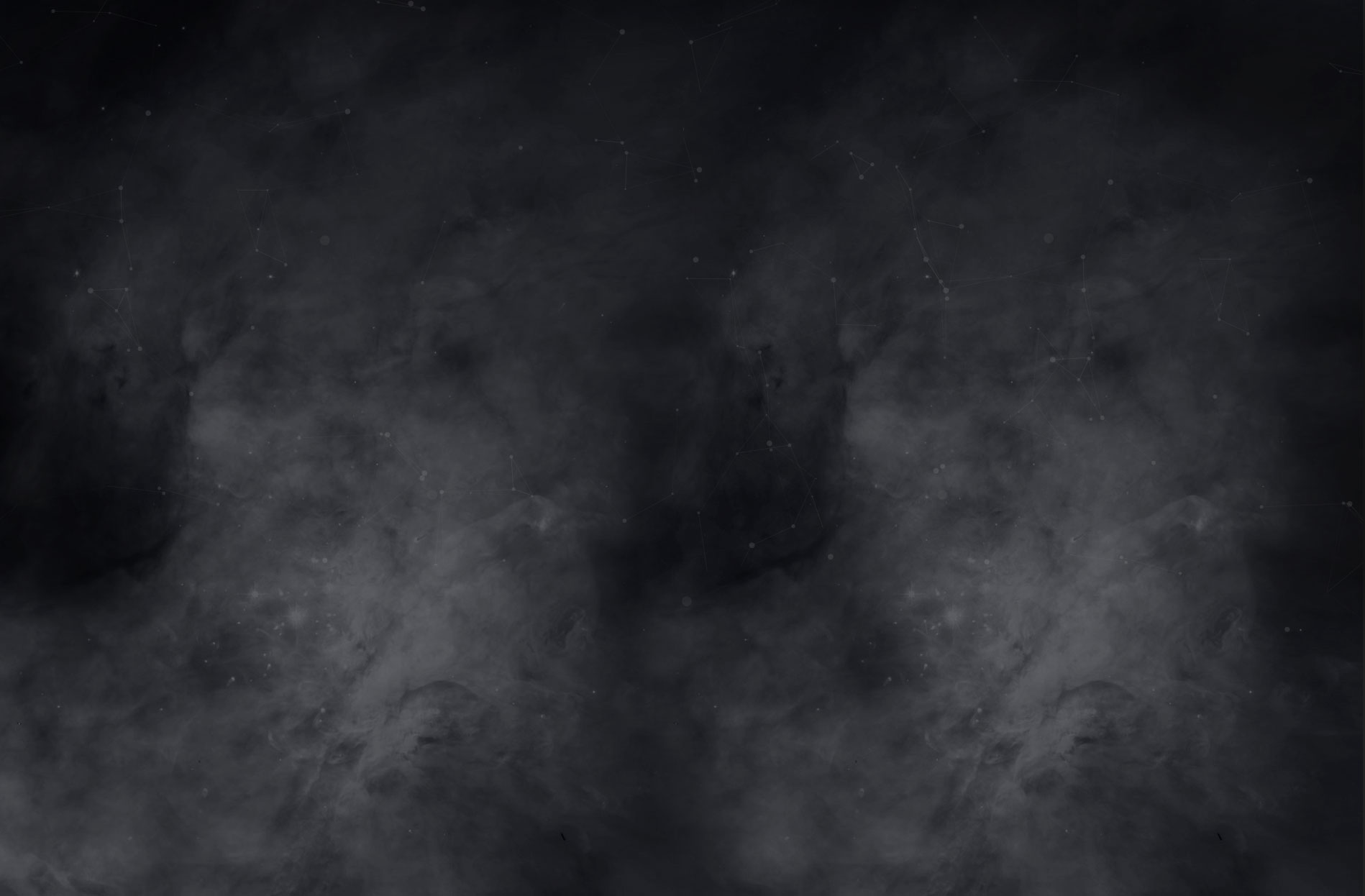 BY INSTALLING OR USING BAYRIS INC. SERVICES ("SERVICES"), THE INDIVIDUAL OR ENTITY LICENSING THE SERVICES ("USER" or "YOU") CONSENTS TO BE BOUND BY, AND BECOMES A PARTY TO THIS BAYRIS INC. ("BAYRIS") END-USER LICENSE AGREEMENT ("AGREEMENT"). IF YOU DO NOT AGREE TO ALL OF THE TERMS OF THIS AGREEMENT, THE BUTTON INDICATING "NO ACCEPTANCE" MUST BE SELECTED AND YOU MUST NOT INSTALL OR USE THE SERVICES.
BAYRIS MAY ADD OR REMOVE FEATURES, POLICIES OR RULES TO ITS SERVICES, THE WEBSITE OR AMEND OR UPDATE THIS AGREEMENT AT ANY TIME, WITHOUT PRIOR NOTIFICATION AT ITS SOLE DISCRETION. YOUR CONTINUED USE OF THE WEBSITE AND/OR THE SERVICES FOLLOWING ANY SUCH REVISIONS CONSTITUTE ACCEPTANCE OF SUCH CHANGES.
BAYRIS INC. END USER LICENSE AGREEMENT
1.0License Agreement. This Agreement sets forth the terms and conditions for use of BAYRIS Services and may incorporate provisions stated in the Terms of Service and Privacy Policy or other accompanying documentation (the "Documentation").  

2.0License Grant. BAYRIS grants User a nonexclusive and nontransferable license to use BAYRIS Services. Use of the Services is by license, and not sale, to User for use only under the terms of this Agreement and BAYRIS reserves all rights not expressly granted.  This Agreement does not entitle User to individualized support. However, support services or updates may be available on the website. 

3.0License Scope. BAYRIS Services are provided as a research tool and should be used as part of a larger due diligence strategy. Services are not designed or intended to generate recommendations for economic or financial decisions. BAYRIS disclaims any express or implied warranty of fitness for such use. 

4.0

Fees and Payment

 

4.1Subscription Fees. User agrees to pay a periodic Subscription Fee in an amount based on the type of membership (Basic, Premium, Elite) selected.  

4.2Permissible Use without Fee. User may utilize BAYRIS infographics without payment of fees or seeking BAYRIS consent by visibly attributing BAYRIS according to the following methods: 
a.Utilizing an unaltered infographic  

b.Visibly including the BAYRIS name, logo and/or copyright notice in the shared copy 

c.Including a link to the BAYRIS website as a hyperlink or in text  
BAYRIS reserves its rights to monitor the use of infographics generated under Section 4.2 and may revoke the license to prevent use or distribution of the infographic for any reason, upon BAYRIS' sole discretion.
4.3Refunds. BAYRIS will not refund partial subscription fees for accounts cancelled prior to the subscription end date or for accounts that have remained inactive during the subscription period.  

4.4Cancellation. Users may cancel subscriptions by either (a) emailing Bayris directly with the word CANCELLATION in the subject line or (b) submitting a Bayris Cancellation Form through the appropriate link on the Bayris website. 

5.0

User Data

 

5.1User Data. User allows BAYRIS the use, collection and analysis of User's Data for internal research purposes. User Data can be aggregated with other information to generate recommendations to User of, for example, articles, technologies, services originating from BAYRIS or a third party entity.  

5.2Disclaimer. The technical processing and transmission of User Data is necessary to access and use BAYRIS Services. Accordingly, User expressly consents to BAYRIS storage of User Data, which involves transmission over the Internet and various networks, only part of which may be owned, operated or controlled by BAYRIS. User acknowledges and understands that unauthorized parties may illegally access User Data whenever information is transmitted across the Internet, through network communications facilities and by other electronic means. BAYRIS is not responsible for any User Data which are delayed, lost, altered, intercepted or stored during the transmission of data across networks not owned, operated or controlled by BAYRIS, including, but not limited to, the Internet, third party websites, and User's local network. User agrees that BAYRIS is not responsible for disruptions caused by security breaches or Internet issues and waive any and all claims against BAYRIS in connection with these disruptions. User is solely responsible for the quality, integrity and appropriateness of User Data. 

6.0 User ID; User Responsibilities 

6.1User ID 
BAYRIS will issue an identification and password ("User ID") to each individual User to access and use Services. User may only access and use the Service through the User ID. User may not share their User ID with any other person or entity. User is responsible for all activity occurring under their accounts. User is responsible for safeguarding the account and will promptly notify BAYRIS of any unauthorized use of the Services. BAYRIS reserves the right to replace User ID if it may have been used by an unauthorized person or entity or for an unauthorized purpose.
6.2User Responsibilities  
a.User is responsible for all charges incurred with access to the Services  

b.User is responsible for use of the Services and will refrain from:  
(i)using the Services except as permitted by this Agreement;  

(ii)appropriating or allowing third parties to appropriate the Service to license, sublicense, sell, resell, rent, lease, transfer, assign, distribute, share or commercially exploit or make available to others;  

(iii)using or permitting use of the Services to collect, transmit or process: (x) unlawful or tortious material including contents that are infringing, obscene, threatening, offensive, libelous, harmful to children or violates third party privacy rights; (y) an individual's non-public and personally-identifiable data regarding medical or physical identity, financial or economic identity, sexual orientation or religious beliefs;  

(iv)using or permitting use of the Services to send, store, publish, post, upload or otherwise transmit any viruses, Trojan horses, worms, time bombs, corrupted files or other computer programming routines that are intended to damage, detrimentally interfere with, surreptitiously intercept or expropriate any systems, data, personal information or property of another;  

(v)using or permitting use of the Services in a manner that interferes with or disrupts the integrity or performance of the Services;  

(vi)attempting to gain unauthorized access to the Services or its related systems or networks;  

(vii)using or knowingly permitting use of any security testing tools in order to probe, scan or attempt to penetrate or ascertain the security of the Services;  

(viii)using or permitting use of any data mining, robots or similar data gathering or extraction methods;  

(ix)accessing the Services for the purpose of building a similar or competitive product or service or for the purpose of obtaining unauthorized access to the Services; or  

(x)attempting to discover any source code or modifying the Services by copying, translating, creating a derivative work, reverse engineering, reverse assembling, disassembling, or decompiling the Services or any of its component parts. 
7.0Account Suspension 

7.1 In addition to any other suspension or termination rights pursuant to this Agreement, BAYRIS may be required to suspend, terminate or modify User's access and use to the Services and/or any component thereof, without notice and as determined in BAYRIS' sole discretion, in order to:  
a.ensure quality functioning of the BAYRIS network;  

b.comply with a law, regulation, court order or governmental request;  

c.protect BAYRIS from potential legal liability or harm to its reputation or business; or 

d.conform Users with their responsibilities as partially stated in Section 6.2.  
7.2BAYRIS will not be responsible for any loss or damage as a result of any termination or suspension of access to or use of the Services. In the event of a suspension, BAYRIS will promptly restore User's access to the Services as soon as the event giving rise to the suspension has been resolved, as determined in BAYRIS's discretion. 

7.3BAYRIS will use commercially reasonable efforts to notify User of the reason(s) for such suspension or termination action as soon as reasonably practicable. Nothing contained in this Agreement will be construed to limit BAYRIS's actions or remedies or act as a waiver of BAYRIS rights in any way with respect to any of the foregoing activities.  

8.0Proprietary Rights. BAYRIS holds title in its Services and Documentation and all rights associated with its intellectual property, protected by copyright and other intellectual property laws and by international treaties. User acknowledges these rights and will not take any action to jeopardize, limit, or interfere in any manner.  

9.0

Confidential Information

 

9.1"Confidential Information" includes Information marked as "confidential" or which would be reasonably understood to be confidential;  
a.provided, however, that Confidential Information does not include: (i) information already known or independently developed outside the scope of this agreement by personnel not having access to any Confidential Information; (ii) information that is publicly available through no wrongful act, or (iii) information received from a third party who was free to disclose it without confidentiality obligations;  and 

b.all parts of the BAYRIS Service whether marked as "confidential" or not, will be presumed first to be BAYRIS Confidential Information;  
9.2BAYRIS bears no responsibility for maintaining the confidentiality of information entered into charts and infographics by User, even if the information entered into the charts and infographics is designated as "private", "unpublished", or "confidential".  

9.3User is strictly and solely responsible for compliance with all relevant trade secret agreements, non-disclosure agreements, proprietary business agreements and/or procedures and rights, laws and limitations concerning the information submitted, posted or displayed. Further, any questions, comments, suggestions, ideas, feedback, or other communication provided by User to BAYRIS or other Users ("Comments") will not be treated as confidential, and User hereby gives BAYRIS permission to reproduce, display, edit, publish or otherwise use such Comments as Company deems appropriate, for any and all commercial and/or non-commercial use, at BAYRIS' sole discretion. 

9.4BAYRIS may retain a copy of such Confidential Information for the purposes of and to the extent necessary for, compliance with applicable and legal, regulatory, and/or reasonable internal back-up or archival policies and requirements. Notwithstanding the foregoing, Disclosure of Confidential Information may be necessary for the enforcement of rights under this Agreement or is required by law or by the order of a court or similar judicial or administrative body. 

9.5Injunctive Relief. User acknowledges that violation of the provisions of this section would cause irreparable harm to BAYRIS not adequately compensable by monetary damages. In addition to other relief, it is agreed that injunctive relief shall be available without necessity of posting bond to prevent any actual or threatened violation of such provisions. 

10.0

Reservation of Rights

 

10.1Rights Reserved by BAYRIS 
BAYRIS expressly reserves all rights in the Services, and all other materials provided by BAYRIS not specifically granted to User. All right, title and interest in the Services, and all other materials provided by BAYRIS; any update, adaptation, translation, versions, customization or derivative work, and all intellectual property rights will remain with BAYRIS and that the Services, Infographics and all other materials, information and analysis provided by BAYRIS are licensed on a subscription basis and not "sold" to User.
BAYRIS does not claim ownership over User Data or User intellectual property rights; in those instances, User grants BAYRIS a royalty-free, fully paid-up, worldwide license to use User's Data and intellectual property rights.
10.2Rights Reserved by User 
User rights are reserved in any data, information, records and files that User loads, or transmits to the Service, including data from User's servers or systems or from third parties on User's behalf, subject to the license that User grants BAYRIS in accordance with the provisions of this Agreement.
11.0

Warranties and Disclaimers

 

11.1BAYRIS MAKES NO WARRANTIES, REPRESENTATIONS, CONDITIONS, OR GUARANTEES OF ANY KIND, EITHER EXPRESS, IMPLIED, STATUTORY, OR OTHERWISE, ORAL OR WRITTEN, WITH RESPECT TO THE SERVICES FURNISHED IN CONNECTION WITH THIS AGREEMENT. SERVICES PROVIDED BY BAYRIS ARE PROVIDED "AS IS", "AS AVAILABLE", WITH ALL FAULTS AND WITHOUT WARRANTIES, REPRESENTATIONS OR CONDITIONS OF ANY KIND. BAYRIS HEREBY DISCLAIMS ALL EXPRESS, IMPLIED, OR STATUTORY WARRANTIES, REPRESENTATIONS OR CONDITIONS, WHETHER WRITTEN OR ORAL, INCLUDING ANY IMPLIED WARRANTIES OF MERCHANTABILITY; OF SATISFACTORY OR MERCHANTABLE QUALITY; ARISING FROM COURSE OF PERFORMANCE, COURSE OF DEALING OR USAGE OF TRADE; TITLE; NONINFRINGEMENT; SECURITY; RELIABILITY; COMPLETENESS; QUIET ENJOYMENT; ACCURACY; INTEGRATION; OR FITNESS FOR A PARTICULAR PURPOSE. BAYRIS DOES NOT WARRANT THAT THE SERVICE WILL OPERATE WITHOUT INTERRUPTION OR BE ERROR FREE.  

12.0LIMITATION OF LIABILITY 

12.1TO THE MAXIMUM EXTENT PERMITTED BY APPLICABLE LAW, IN NO EVENT WILL BAYRIS BE LIABLE FOR ANY INDIRECT, SPECIAL, INCIDENTAL, OR CONSEQUENTIAL DAMAGES ARISING OUT OF THE USE OF OR INABILITY TO USE THE SERVICES, INCLUDING, WITHOUT LIMITATION, DAMAGES FOR LOSS OF GOODWILL, WORK STOPPAGE, COMPUTER FAILURE OR MALFUNCTION, OR ANY AND ALL OTHER COMMERCIAL DAMAGES OR LOSSES, EVEN IF ADVISED OF THE POSSIBILITY THEREOF AND REGARDLESS OF THE LEGAL OR EQUITABLE THEORY (CONTRACT, TORT, OR OTHERWISE) UPON WHICH THE CLAIM IS BASED.  

12.2BAYRIS'S ENTIRE LIABILITY UNDER ANY PROVISION OF THIS AGREEMENT SHALL NOT EXCEED IN THE AGGREGATE THE SUM OF THE FEES USER PAID FOR THIS LICENSE (IF ANY). THE EXISTENCE OF ONE OR MORE CLAIMS UNDER THIS AGREEMENT WILL NOT INCREASE THE MAXIMUM LIABILITY AMOUNT.  

13.0Export Controls. User agrees to comply with all export laws and restrictions and regulations of (i) the United States, (ii) the country in which User is located and the Services will be used, or (iii) any other applicable foreign agencies or authorities and not to export or re-export the Services or any direct product thereof in violation of any such restrictions, laws, or regulations or without all necessary approvals. As applicable, each party shall obtain and bear all expenses relating to any necessary licenses and/or exemptions with respect to its own export of the Services from the U.S. Neither the Services nor the underlying information or technology may be downloaded or otherwise exported or re-exported (i) into Cuba, Iran, Iraq, Libya, North Korea, Sudan, Syria, or any other country subject to U.S. trade sanctions covering the Services, to individuals or entities controlled by such countries, or to nationals or residents of such countries other than nationals who are lawfully admitted permanent residents of countries not subject to such sanctions or (ii) to anyone on the U.S. Treasury Department's list of Specially Designated Nationals and Blocked Persons or the U.S. Commerce Department's Table of Denial Orders. By downloading, installing or using the Software, User agrees to the foregoing and represents and warrants that they comply with these conditions. 

14.0U.S. Government End Users. The Services and Documentation are each a "commercial item," as that term is defined in 48 C.F.R. 2.101 (Oct. 1995), consisting of "commercial computer software" and "commercial computer software documentation," as such terms are used in 48 C.F.R. 12.212 (Sept. 1995). Consistent with 48 C.F.R. 12.212 and 48 C.F.R. 227.7202-1 through 227.7202-4 (June 1995), all U.S. Government End Users acquire the Software with only those rights set forth herein. 

15.0Termination. BAYRIS can terminate this Service at any time, without cause. Notice of termination of Services by BAYRIS may be sent to the contact e-mail associated with User's account. Upon termination, BAYRIS will delete all data, files, or other information stored in User's account. It is the User's responsibility to retrieve and back up account contents. 

16.0Miscellaneous 
a.This Agreement constitutes the entire agreement between the parties concerning the subject matter hereof. 

b.Except to the extent applicable law, if any, provides otherwise, this Agreement shall be governed by the laws of the State of California, excluding its conflict of law provisions. 

c.Unless otherwise agreed in writing, all disputes relating to this Agreement (excepting any dispute relating to intellectual property rights) shall be first submitted to informal conflict resolution between User and BAYRIS, then submitted for mediation by a neutral qualified by a dispute resolution agency like JAMS or by a listing by a California court; then to final and binding arbitration in Santa Clara County, California, under the International Arbitration Rules of the American Arbitration Association then in effect, with the losing party paying all costs of arbitration. 

d.If any provision in this Agreement should be held illegal or unenforceable by a court having jurisdiction, such provision shall be modified to the extent necessary to render it enforceable without losing its intent or severed from this Agreement if no such modification is possible, and other provisions of this Agreement shall remain in full force and effect. 

e.The controlling language of this Agreement is English. If User has received a translation into another language, it has been provided for convenience only. 

f.A waiver by either party of any term or condition of this Agreement or any breach thereof, in any one instance, shall not waive such term or condition or any subsequent breach. 

g.The provisions of this Agreement that require or contemplate performance after the expiration or termination of this Agreement shall be enforceable notwithstanding said expiration or termination. 

h.User may not assign, and no operation of law is authorized to transfer, the License or any associated rights or obligations of the Service. 

i.This Agreement shall be binding upon and shall inure to the benefit of the parties, their successors, and permitted assigns.  

j.In the event of a BAYRIS change in control, by, for example, a merger or the sale of all or substantially all of assets to another entity, this Agreement and its associated rights will be deemed transferred to the new entity. 

k.Neither party shall be in default or be liable for any delay, failure in performance (excepting the obligation to pay), or interruption of service resulting directly or indirectly from any cause beyond its reasonable control. 

l.User has no authority to bind BAYRIS in any way. 

m.The headings to the sections of this Agreement are used for convenience only and shall have no substantive meaning.